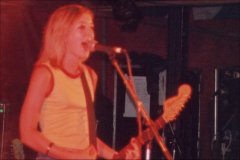 updating this post
Uploaded to <a href = "Upload Video and Images – Putfile"> putfile:- three Angelica tracks.
Live versions of 'Bring Back Her Head' and 'Cornriggs' and the very scary (scares the shit out of me, at least) 'King For A Day'.
Pic of Angelica (the only one I could find) from Red Penguin Band Photos – well worth a browse.